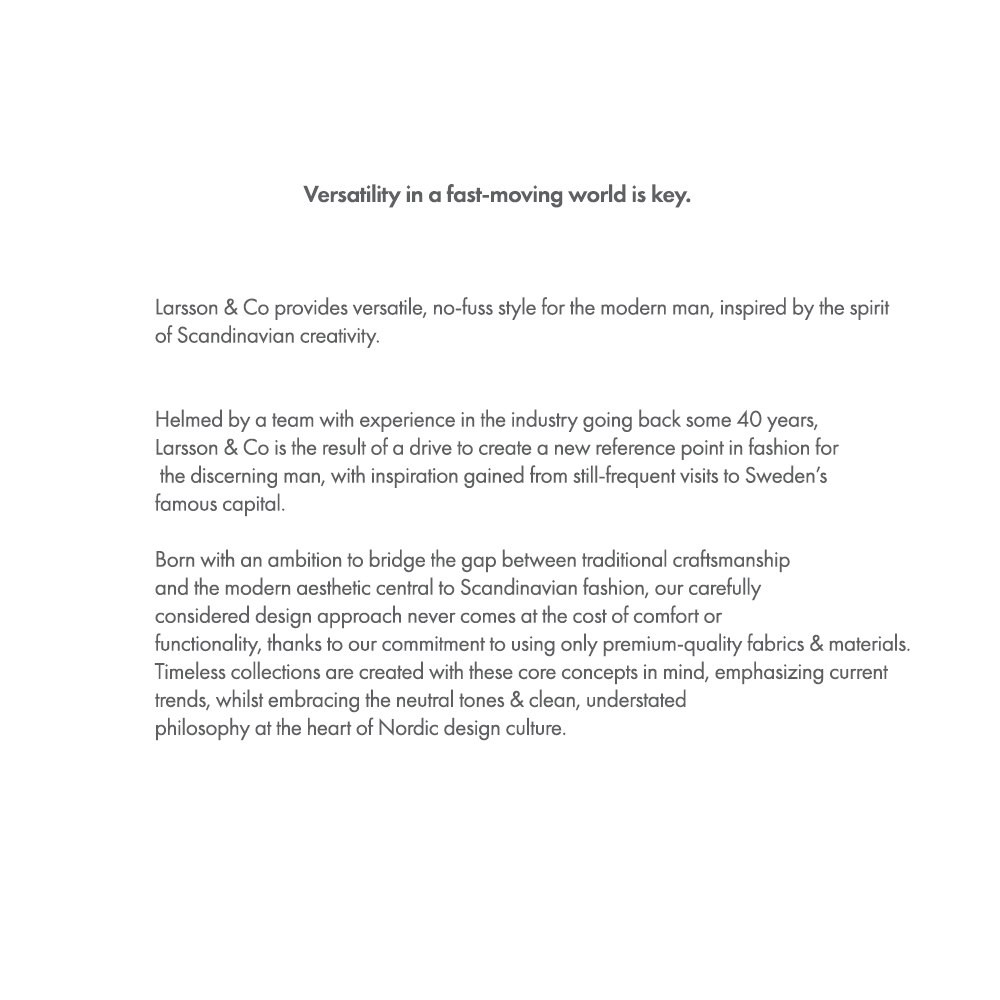 Versatility in a fast-moving world is key.

Larsson & Co provides versatile, no-fuss style for the modern man, inspiredby the spirit of Scandinavian creativity.

Helmed by a team with experience in the fashion & accessory industry goingback some 40 years, Larsson & Co was born out of the inspiration gained from still-frequent visits to Sweden's famous capital.

During a conversation in a quiet coffee shop near the centre of Stockholm, the brand was born with an ambition to combine traditional craftsmanship with the fresh, modern aesthetic of Scandinavian design.

Our design focus never comes at the cost of comfort or functionality thanks to our commitment to using only premium-quality fabrics & materials.

Collections are created by our design team with these core concepts in mind, emphasizing current trends whilst never forgetting the neutral tones & clean, minimalist philosophy that is synonymous with Nordic fashion.